Dawn Matthews, MS MBA, Chief Executive Officer, has over 30 years of life science management experience and 20 years in neuroimaging clinical trials. She directs and participates in ADMdx's technical development, imaging operations, regulatory activities, and commercialization activities. She has authored and participated in multiple NIH grants held by ADMdx and has authored and co-authored papers and book chapters focused on neuroimaging in Alzheimer's Disease, Parkinson's disease, and Down syndrome. She has served as co-lead for the imaging section of the Radiologic Society of North America Quantitative Biomarkers amyloid profile working group, and the Imaging Biomarkers group of the Critical Path for Parkinson's Consortium (CPP).  Ms. Matthews received her MS in Electrical Engineering at the University of Michigan, her BS in Electrical Engineering at the University of Notre Dame, and her MBA at Northwestern University.

Ana Lukic, PhD, VP of Research and Development, has led the development of ADMdx' imaging classifiers and software since its founding. Dr. Lukic is the primary architect of ADMdx' PipelineMAX™ image processing and analysis software platform. She also directed and participated in the software development and validation of ADMdx's 510k cleared CorInsights MRI product, as well as other products in development. Dr. Lukic has served as Principal Investigator on multiple NIH and NSF grants including ADMdx' present SBIR grants, and as project director on numerous imaging studies and analysis collaborations. She previously was a principal engineer at Predictek, a parent of ADMdx, where she originated the development of PipelineMAX and the application of machine learning to drug development data.

Randolph Andrews, MS, Director, Data Management, has extensive expertise in the quality control and processing of PET and MRI images and in the tracking and management of imaging, clinical, and other data. He is responsible for ADMdx's database that includes over 30,000 images from multiple data sources, and associated clinical, demographic, genotype, and other data. His work allows ADMdx to rapidly mine and analyze data for classifier development and clinical trial planning, and to consistently track clinical trial status. In addition, he has been responsible for processing method development and first implementation of numerous image processing software packages. Mr. Andrews brings 20 years of neuroimaging experience in addition to a background in biology and developmental neuroscience, and service in the US Army.

Stephen C. Strother, PhD, Senior Scientific Advisor, has over 40 years of experience in the development of imaging technologies, specializing in functional neuroimaging. He has been a prominent proponent of predictive modeling approaches to analysis of functional brain images, having developed the NPAIRS software package. He is chair of the Data Format Working Group, a multinational committee set up under the Neuroimaging Informatics Technology Initiative at the NIH and a Canadian representative on the Council for Training, Science and Infrastructure of the International Informatics Coordinating Facility. Dr. Strother is also a Senior Scientist at the Rotman Research Institute and Professor of Medical Biophysics at the University of Toronto.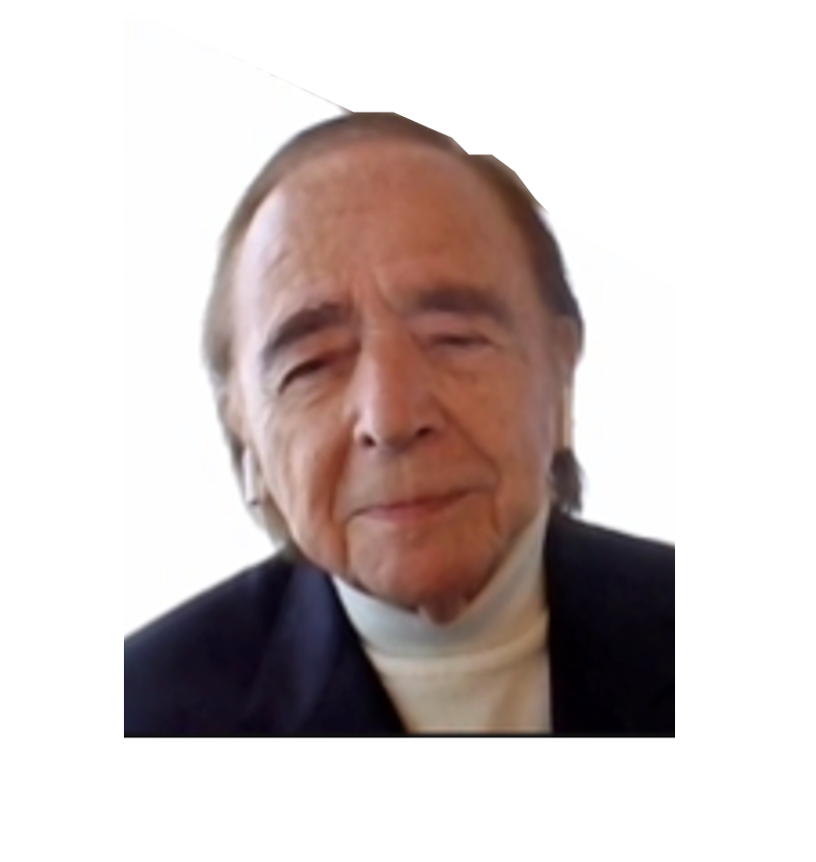 Miles N. Wernick, PhD, Senior Technology Advisor and Board Member, has over 30 years of experience in the development of imaging technologies. He is an expert in medical imaging, image analysis, and machine learning. Dr. Wernick is also the Motorola Endowed Chair Professor at the Illinois Institute of Technology (IIT), where he is Director of the Medical Imaging Research Center. Dr. Wernick is co-editor of the book Emission Tomography: The Fundamentals of PET and SPECT. He is a Fellow of the American Institute for Medical and Biological Engineers, and has served as Associate Editor of the journals IEEE Transactions on Image Processing, Medical Physics, and SPIE/IS&T Journal of Electronic Imaging, and a member of the IEEE BioImaging and Signal Processing Technical Council.

O. B. Parrish, MBA, Chairman has extensive management and entrepreneurial experience in the health care industry. He served Pfizer in New York as Executive Vice President of its International Division and G D Searle in Chicago as President of its International Division and subsequently President of its global Pharmaceutical/Consumer Products Group.   His entrepreneurial experience in addition to ADMdx includes:  President of Phoenix Health Care a holding company;  Director, Algasol Renewables which possesses multi-country patented technology for the cost-effective production of algae for use in biofuels, commercial fish feed, pharmaceuticals, cosmetics and other products;  Director, Aqua Tuta which possesses multi-country patented technology for the environmentally essential treatment of waste water effluent involved in the coffee and brewing industries and water purification in developing countries;  Prior-Chairman, The Female Health Company. FHC developed the first of its kind female condom, secured FDA approval and WHO clearance to market. FHC worked with USAID, DIFID, UNFPA and country specific authorities to conduct STD including HIV and unwanted pregnancy prevention programs. It was distributed in 144 countries. He holds a BS degree from Lawrence University and an MBA degree from the University of Chicago.