ADMdx provides cutting edge analysis of brain images to enable disease diagnosis, outcome prediction, and detection of treatment effect. Our proprietary technologies extract unparalleled insight from MRI and PET images and other data to advance clinical care and drug development.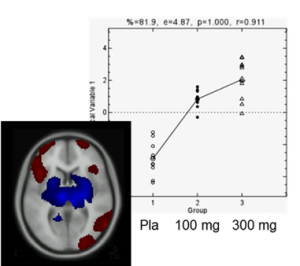 CLINICAL TRIALS: Enabling treatment effect decisions
ADMdx provides imaging site qualification, image data QC, processing, and analysis, and data management for CNS clinical trials. Using our technology advances, we address key challenges in clinical trials by enabling appropriate patient inclusion, patient stratification for enrichment, and detection of treatment effect and dose response.  Focus areas include Alzheimer's disease, Parkinson's disease, and most neurodegenerative and neuropsychiatric disorders. Our technology advances are combined with extensive quality control, 21 CFR Part 11 compliance, and commitment to meeting customer needs.
DIAGNOSTICS: Early and accurate diagnosis and prognosis
Using our pattern recognition technology, we are developing diagnostic tools for rapid, accurate detection of dementias, including in cognitively normal stages.  Using magnetic resonance images (MRI),  positron emission tomography (PET) images, or both in combination, our analyses are designed to accurately detect and differentiate disease, predict clinical trajectory, and enable intervention in the earliest, pre-symptomatic stages of disease where benefit may be greatest.